How to Find a Local Dentist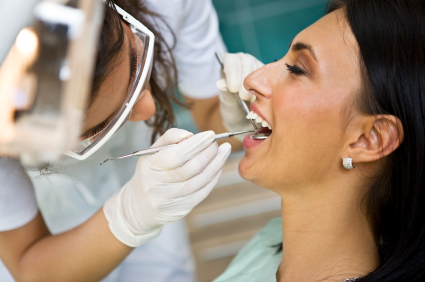 When you are looking for a good, local dentist in Canon City, there are a few factors that should be considered before you hop in the first dental chair you see.
Insurance

If you have dental insurance then locating a dentist that accepts your type of dental insurance is crucial. Dental procedures can be costly, and people without dental coverage could be paying the full price for all dental procedures. For people with dental insurance, the insurance can pay for a significant portion of the costs.
Your dental insurance provider should be able to provide you with a list of dentists that participate in your insurance plan. Locate a dentist close to you on the provider list. This list can also be found on the insurance website.
Reviews
Once you find dentists that participate in your insurance, then it is time to look at the reviews for those dentists. Many people will post reviews, both good and bad, for dental professionals.
Recommendations
You can also ask for referrals or recommendations from friends, family, and coworkers. Typically, a recommendation from a trusted friend is something to follow-up on.
Meet the Dentist
Once you have narrowed down the list of dentists, visit their office. Do not be shy about calling or visiting them. Make a list of questions and take it with you when you meet the dentist and the dental staff.
While you are at the office, look at how the office is run. Are the staff members nice? How does the staff handle emergencies? What type of training do the dental assistants have? Find out the office hours.
If you have any special needs, then the consultation visit is the time to discuss them with the dentist.
Regular dental visits are important for your oral health. Jared M. Smith, DMD encourages anyone looking for a dentist to schedule a consultation appointment and discuss your questions or concerns.